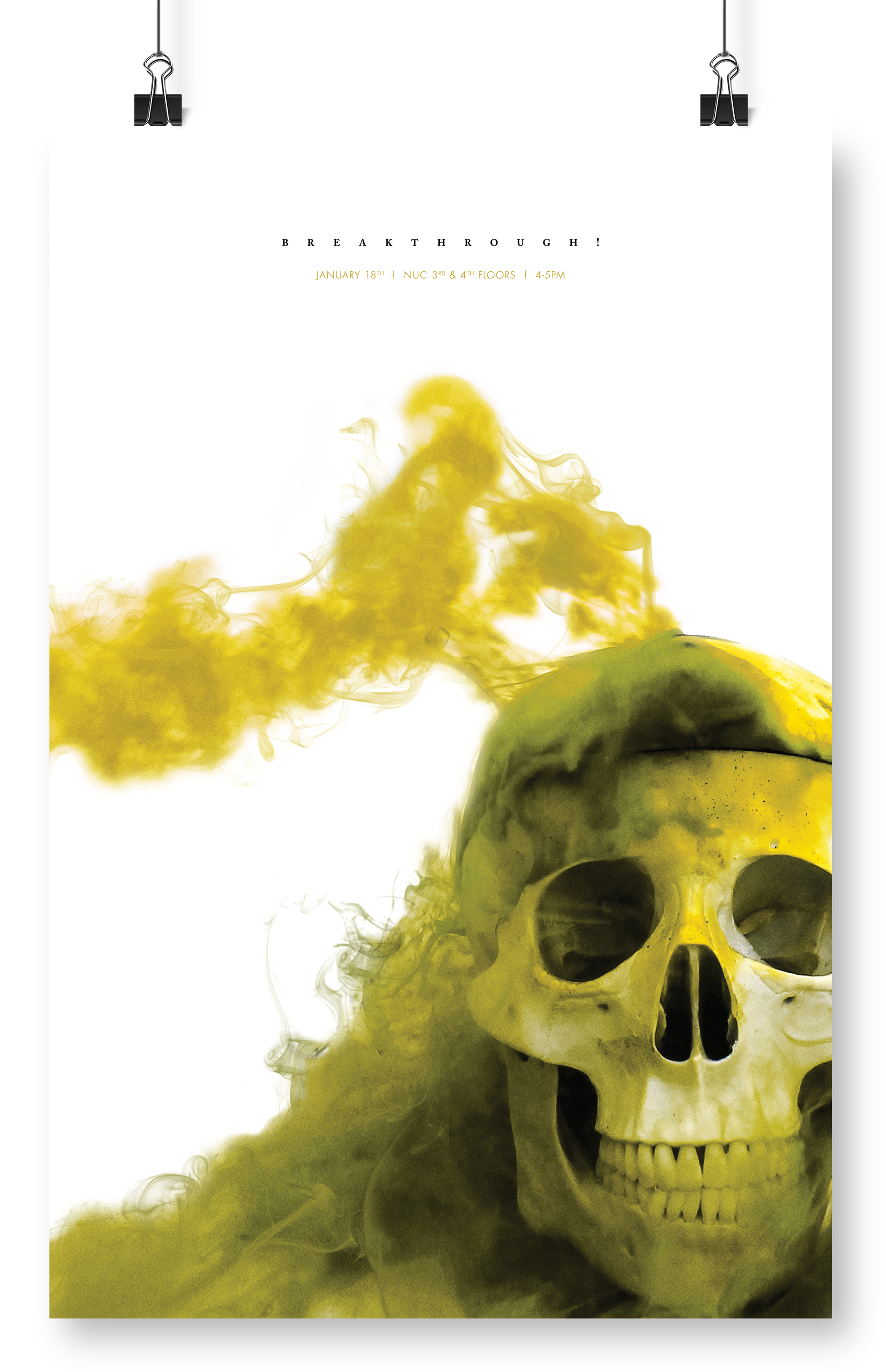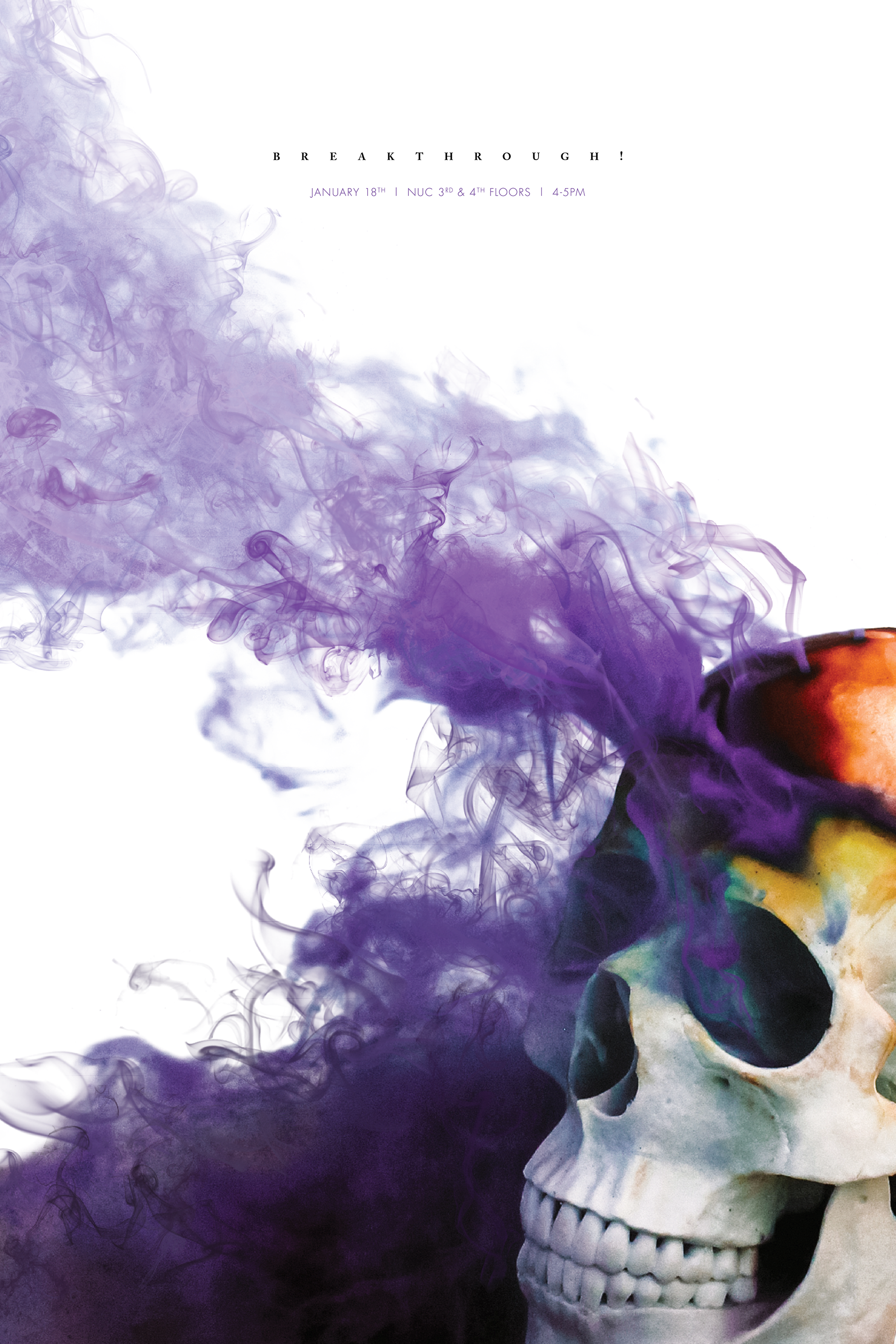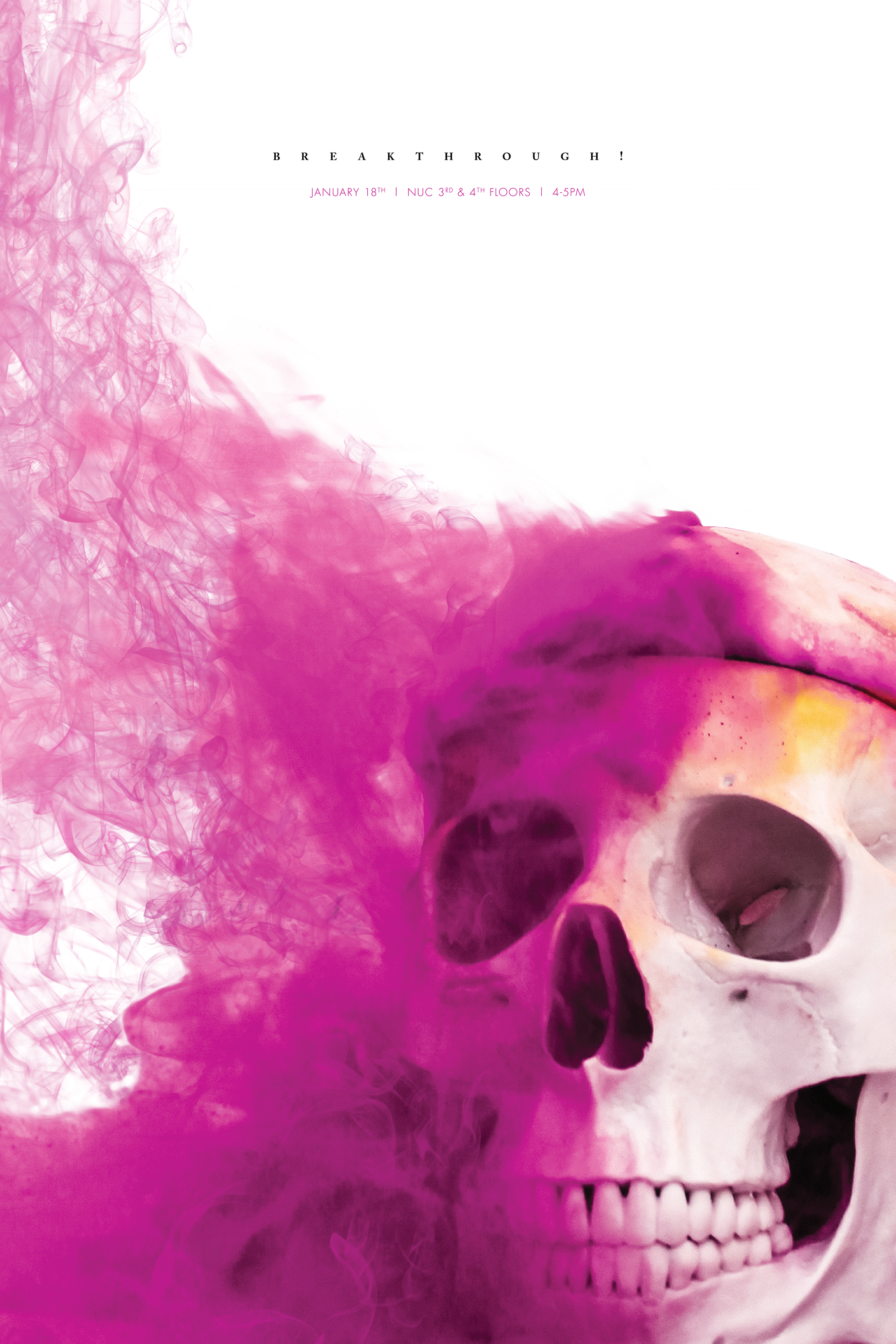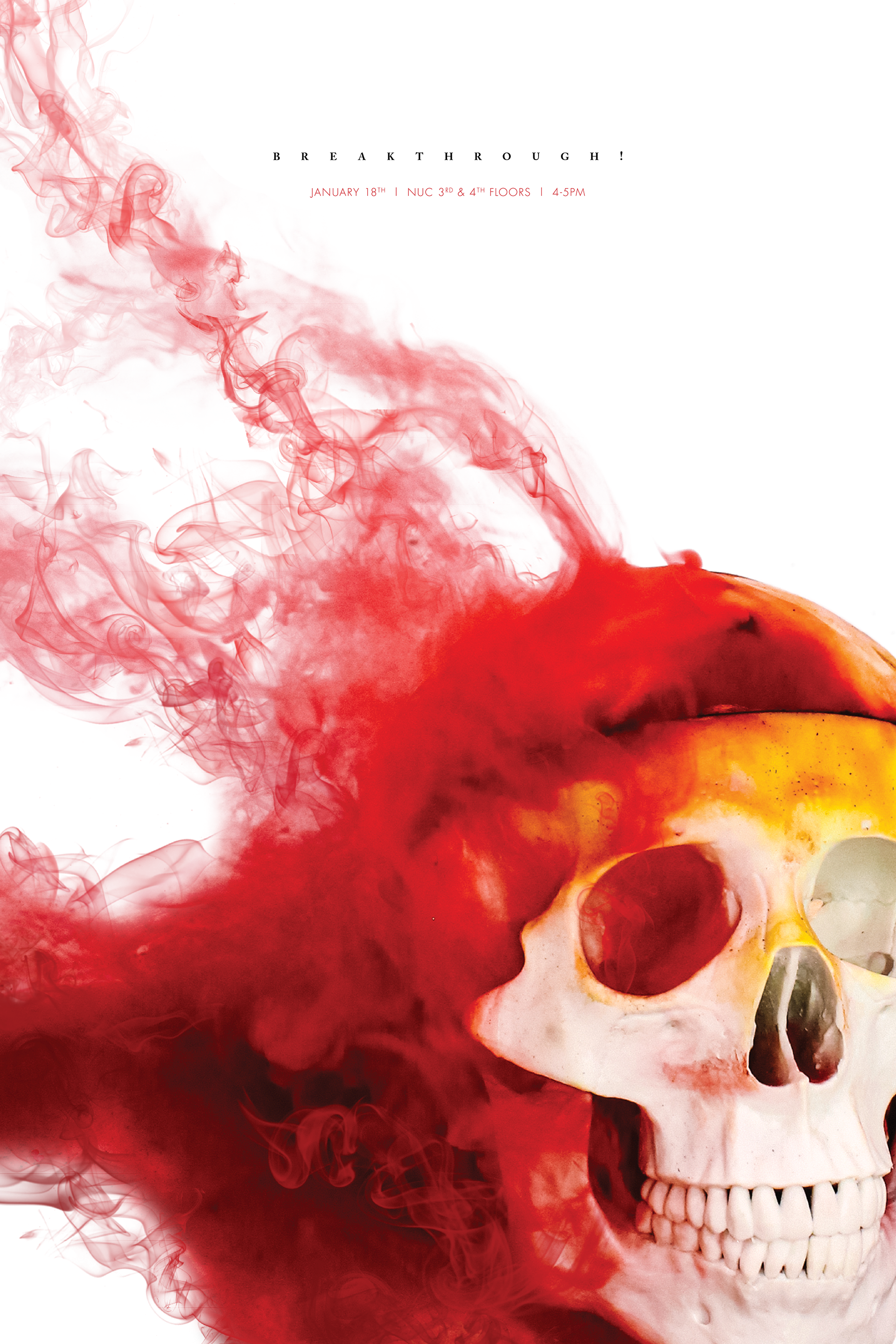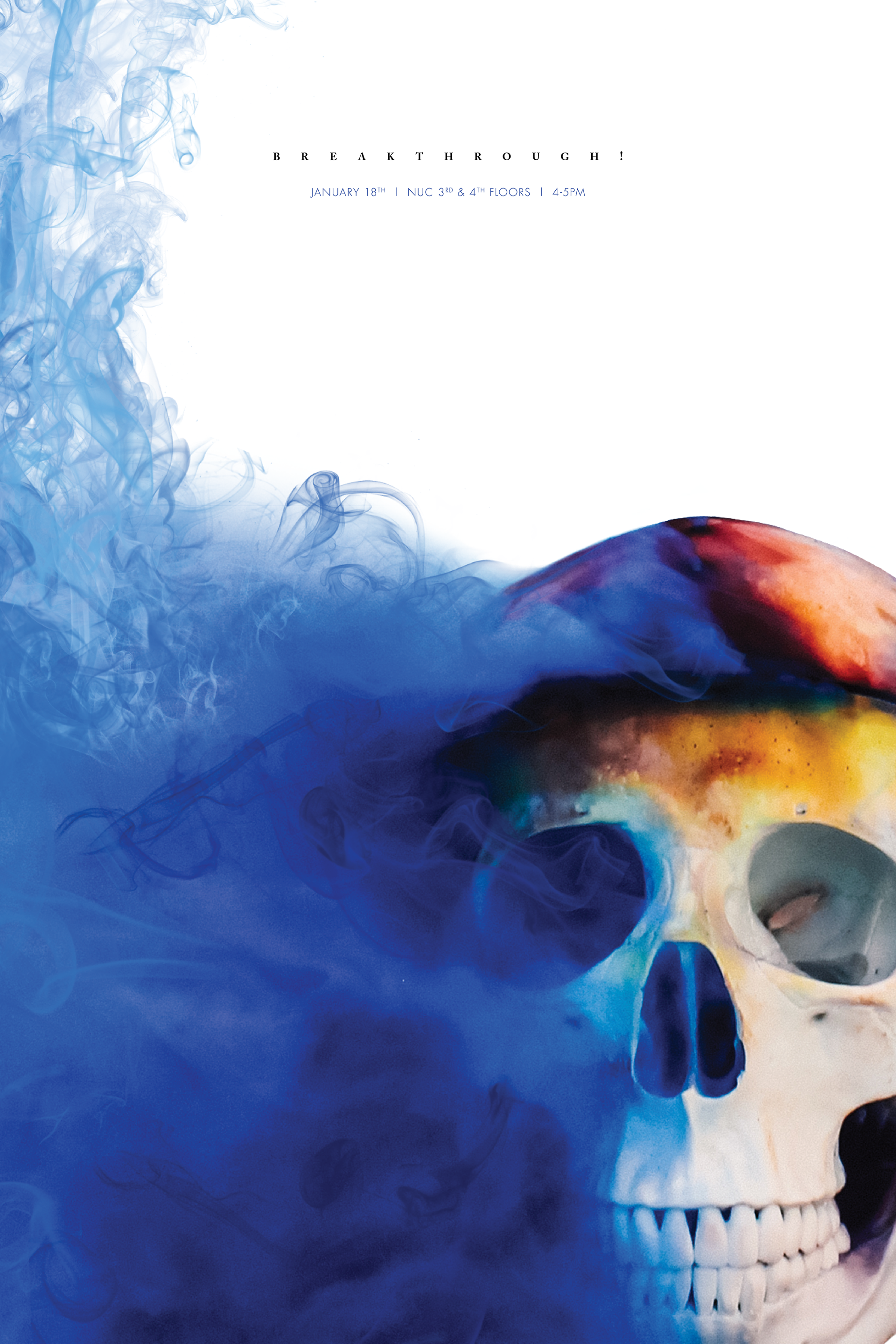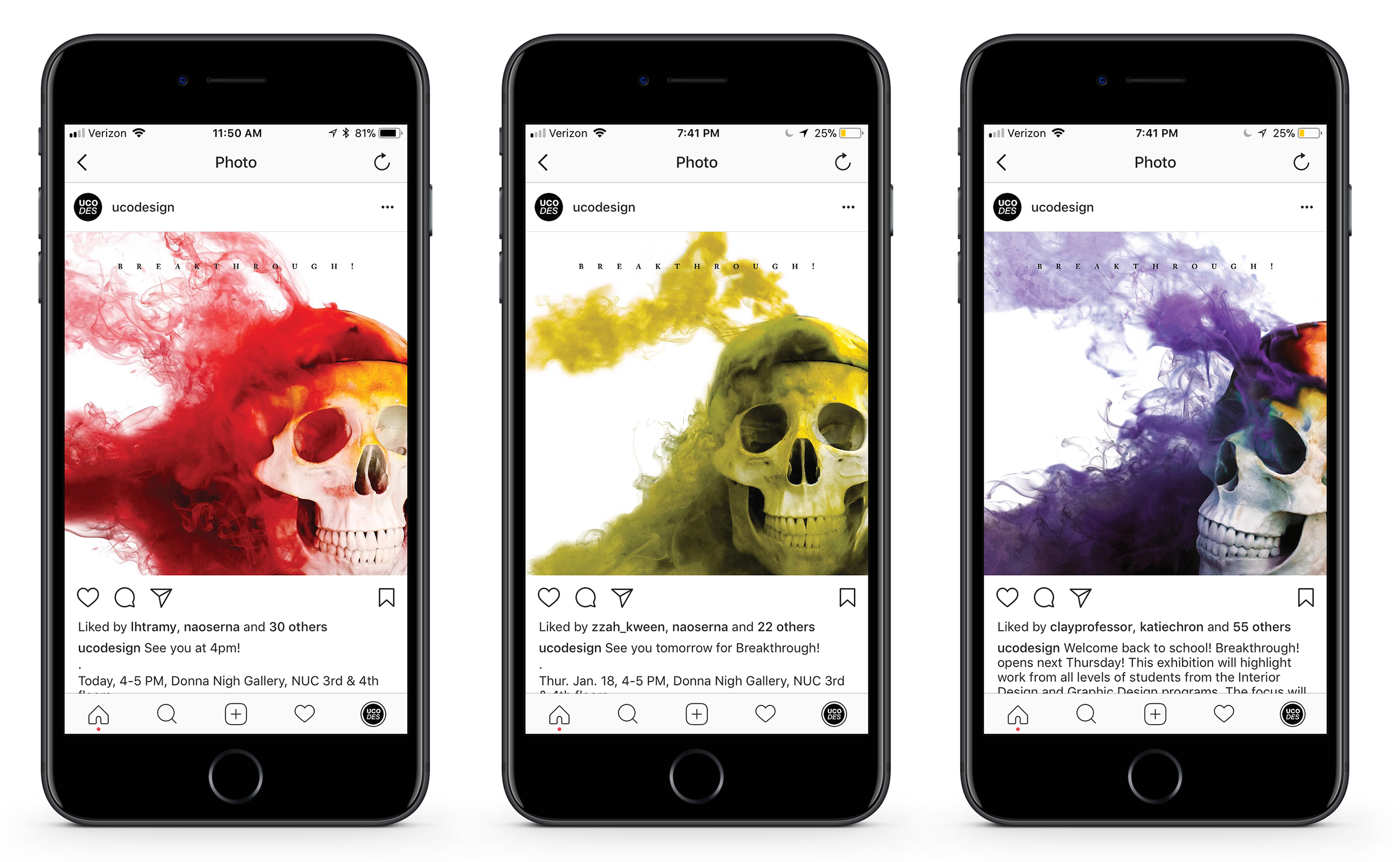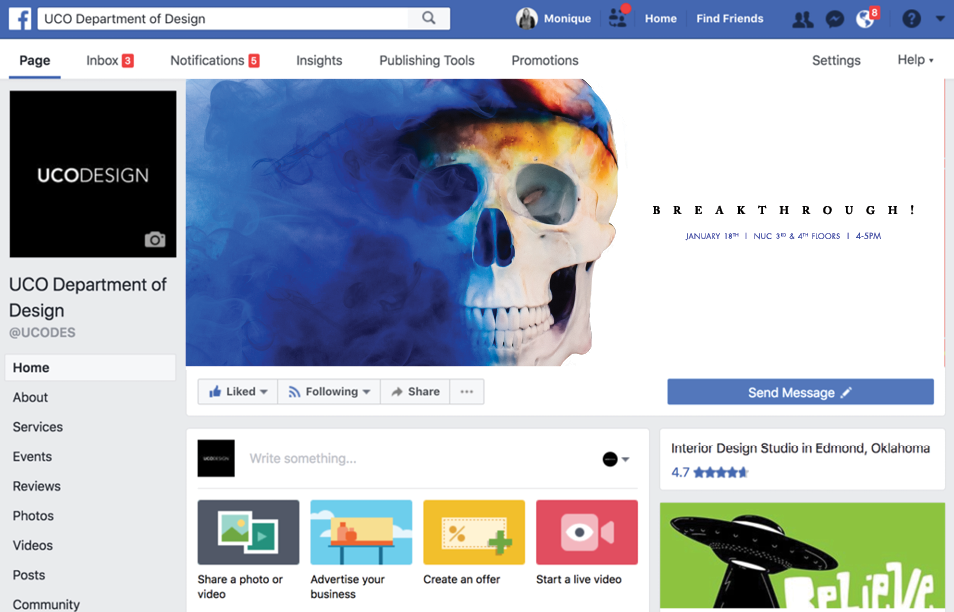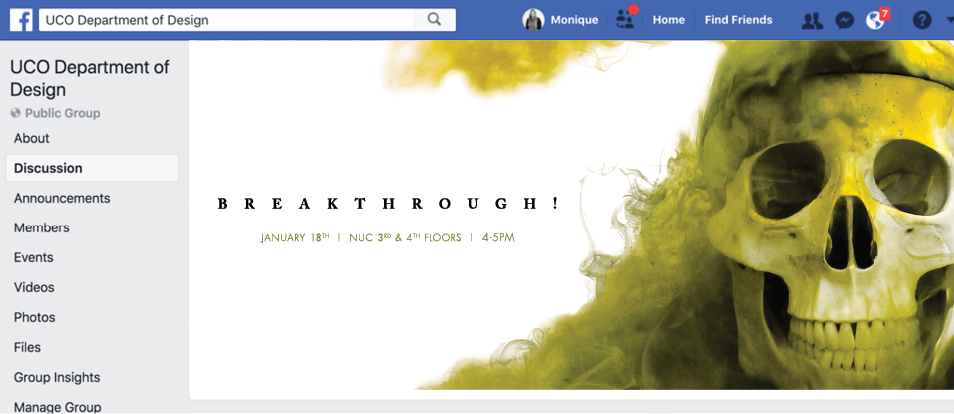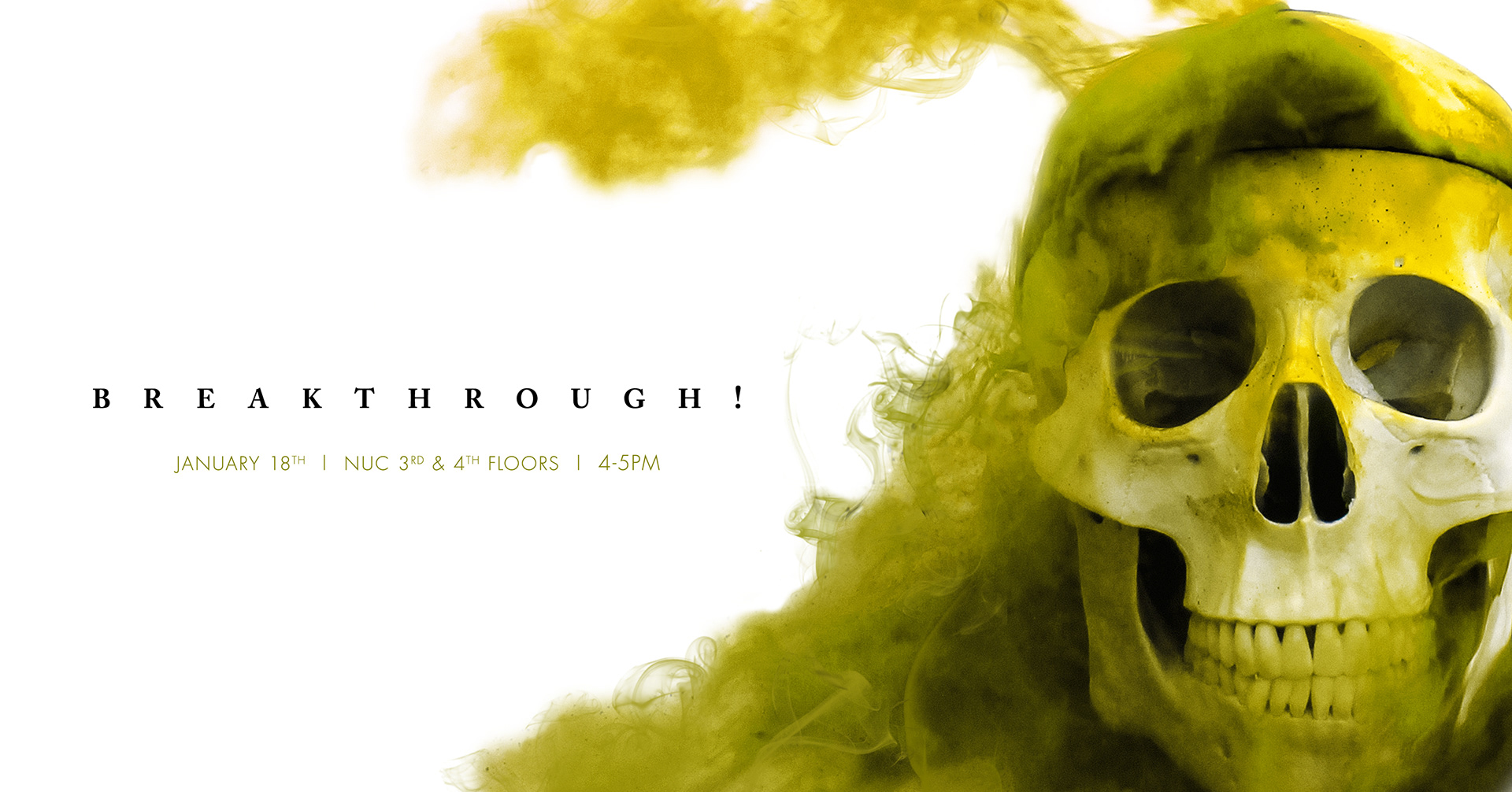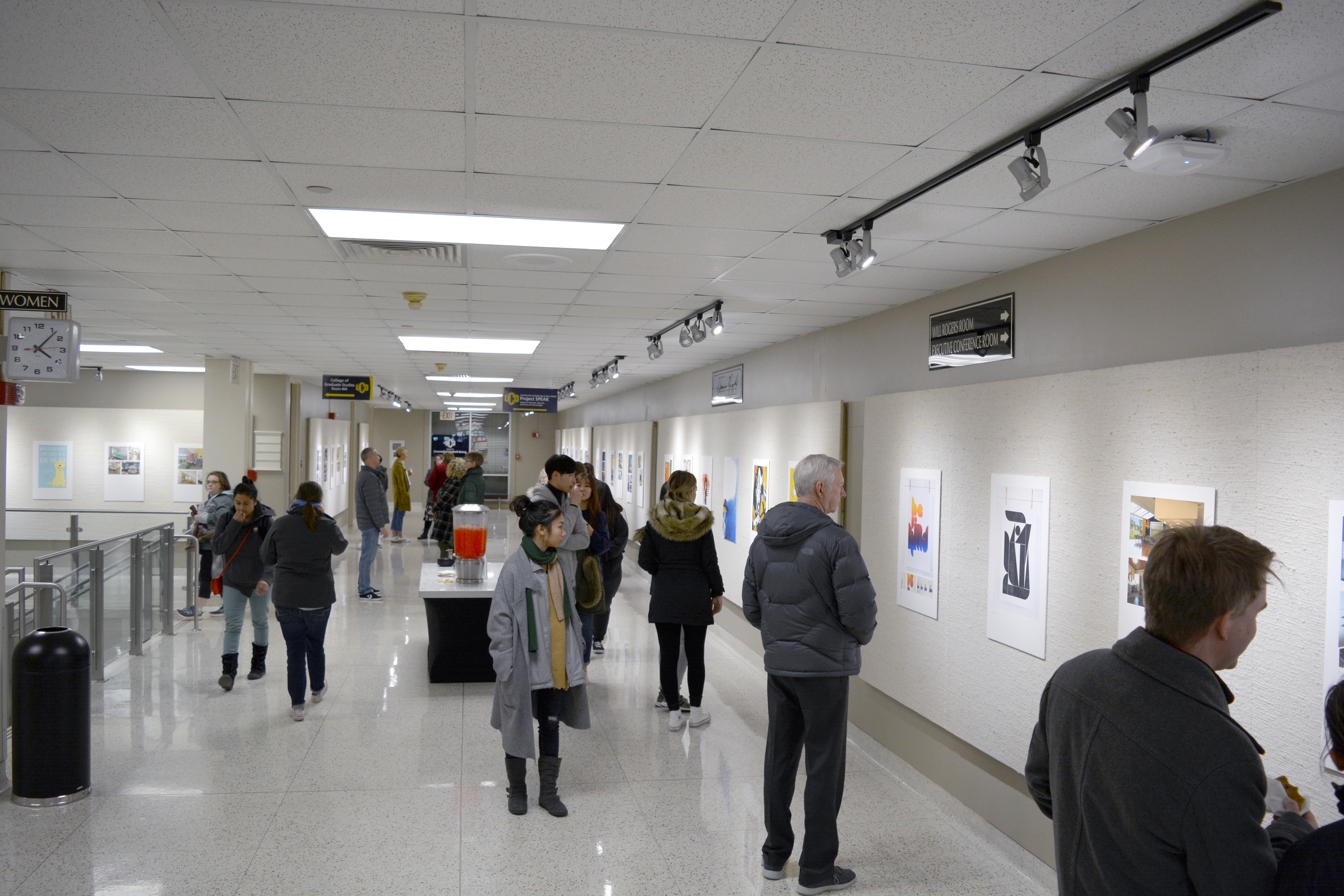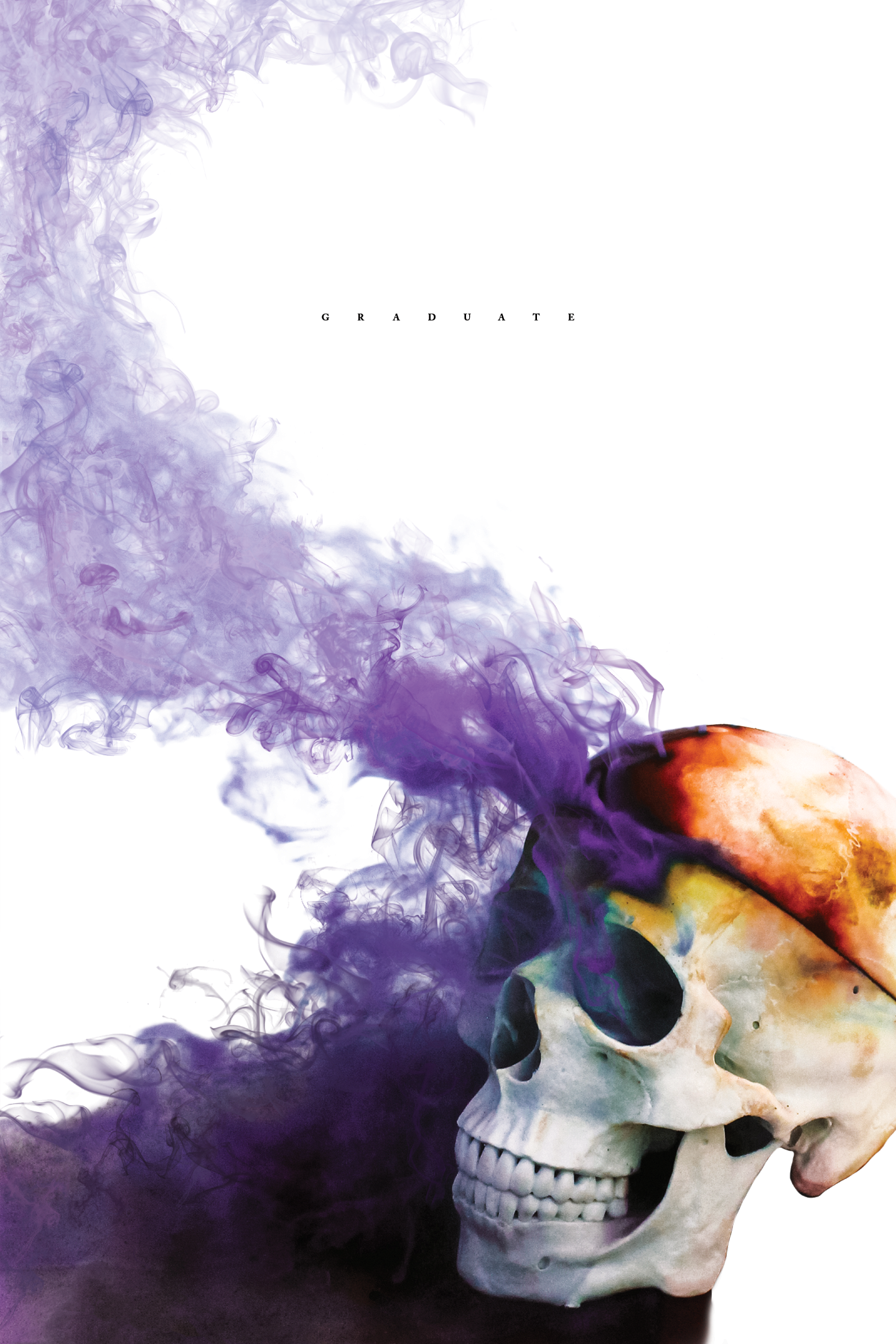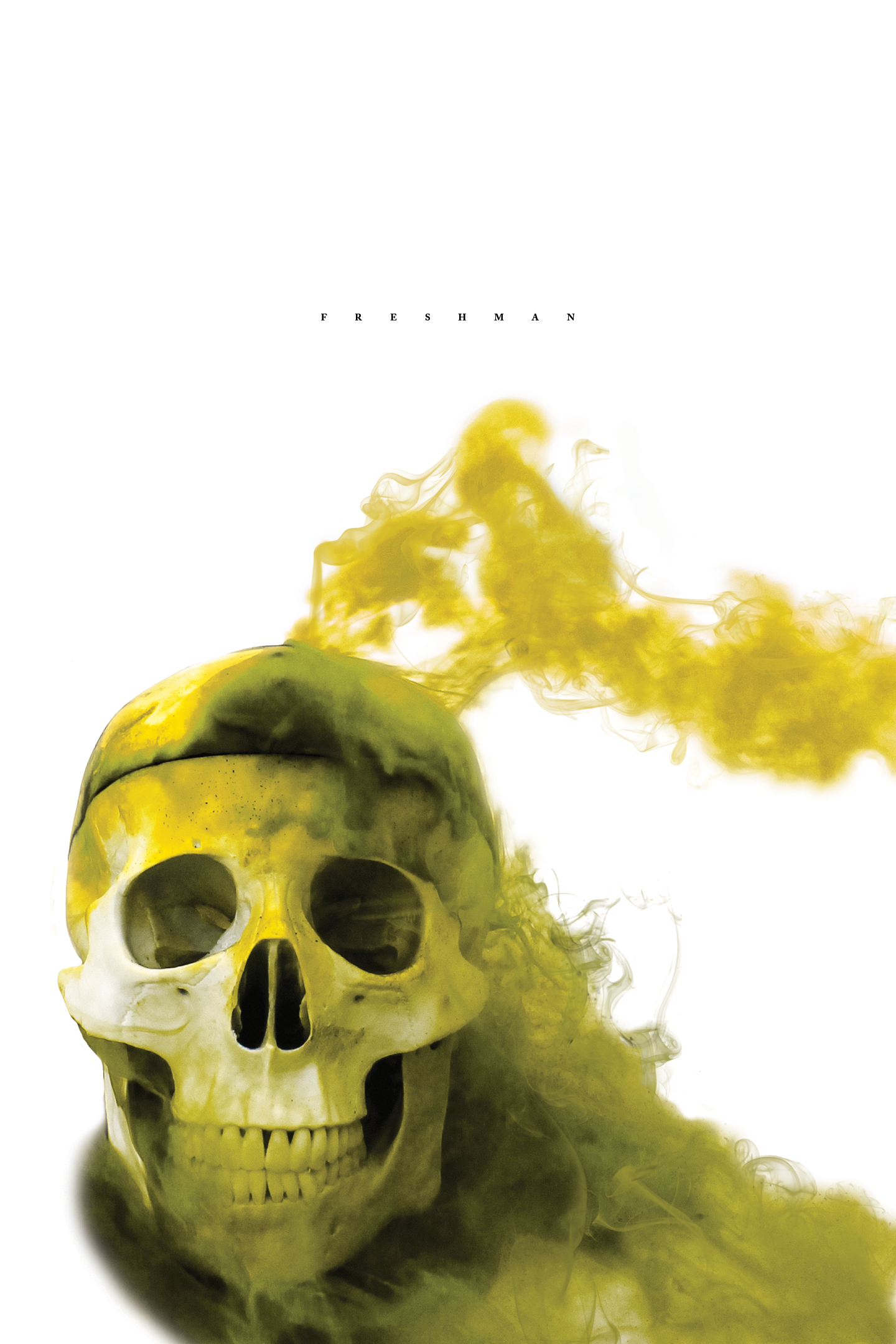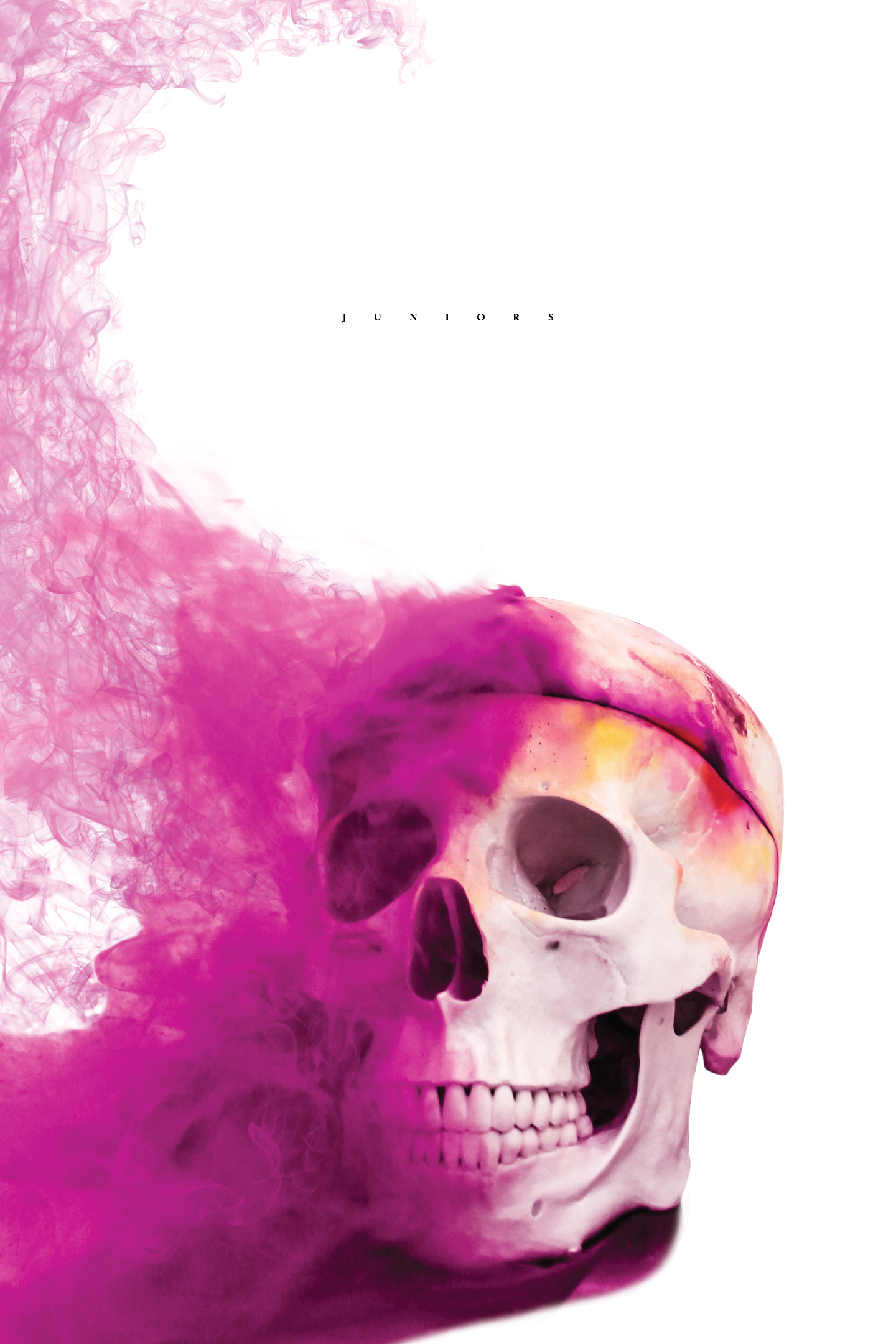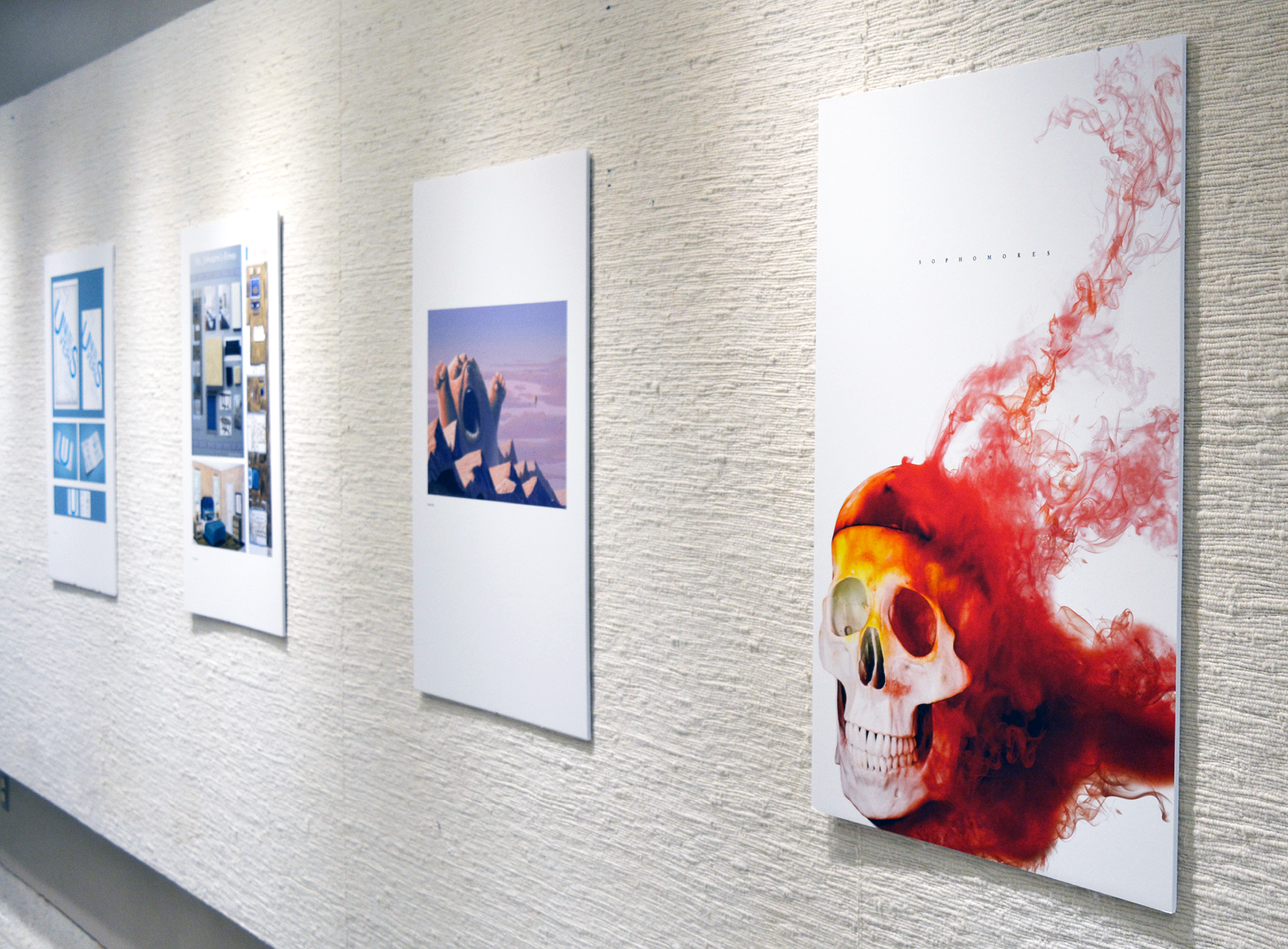 B R E A K T H R O U G H !
UCO Department of Design presents Breakthough! a showcase of work from top Graphic Design and Interior Design students from all levels. 
Each skull was photographed with an Enola Gaye smoke bomb of varying colors igniting inside it. The inspiration for this project came from that moment a great idea comes to mind and bursts into fruition!