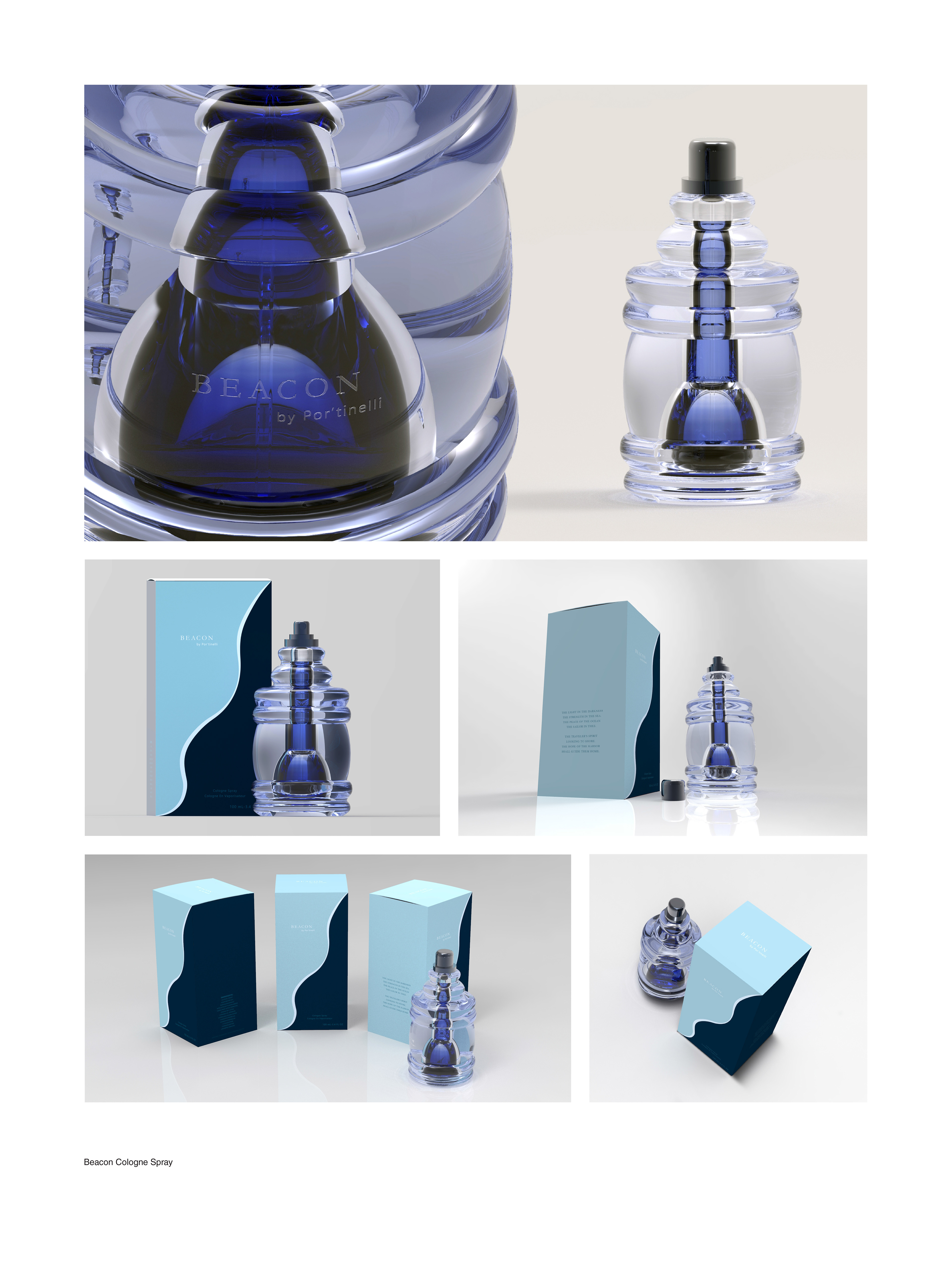 2019 Bronze Addy Award Winner
Package design for a conceptual cologne called "Beacon". The concept is based on an ocean scent. The bottle is inspired by Fresnel lenses used in old lighthouses, with elegant curves and ridges.

The packaging echoes the shape of both the bottle and the waves of the sea, with light blue echoing the surf and spray, while darker blue represents the mysterious deep.