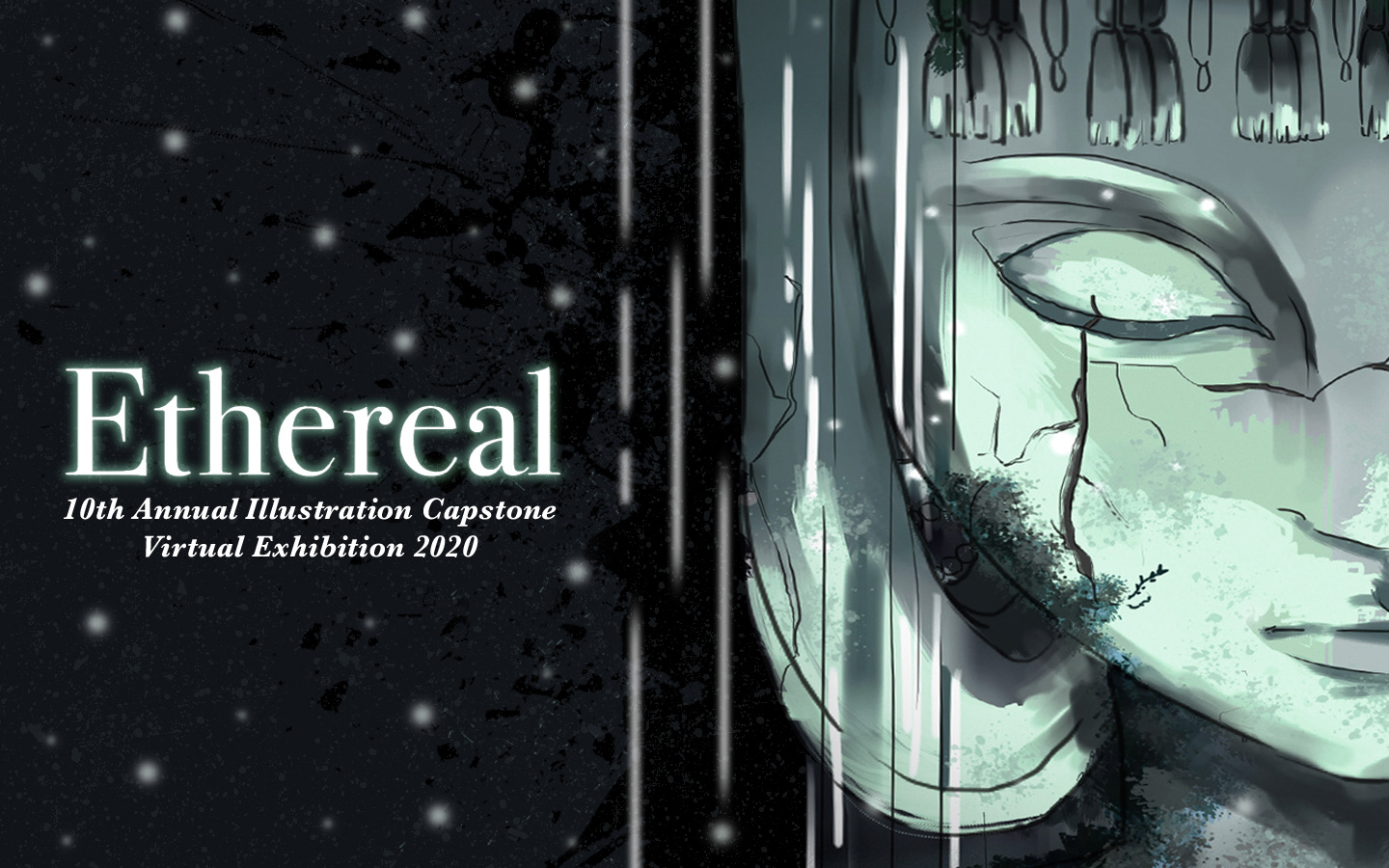 Click the buttons below to enter Ethereal!
(Please visit gallery one & two)
The University of Central Oklahoma's School of Design proudly presents the 10th Annual Illustration Capstone Exhibition. The interactive virtual show features thirteen senior illustrator's body of work completing the Minor program in Illustration. The exhibition includes original award-winning creative, narrative, and character design images created in various traditional and digital media. 
We hope you will join us in celebrating our students in their rite of passage, one that's taken them to the Ethereal.
The exhibition launches November 19th at 5pm and extends through December 18th.
Kirstie Arnold / Angelina Gallegos / Kale Kirkpatrick
Erin Kirkpatrick / Cynthia Luong / Lindsey Newmeyer
Christopher Nguyen / Nhi Pham / Shay Rhinehart
Kayla Sinclair / Laura Smith / Esther Velasco / James Vera