This is the first post I had created for WildAid. The studio class I was in was tasked with illustrating A1 (23.4 in x 33.1 in) pangolin named Patience.

The character of Patience was created to be a part of a campaign of illustrated posters where the pangolin was showing off why they are essential to preserve.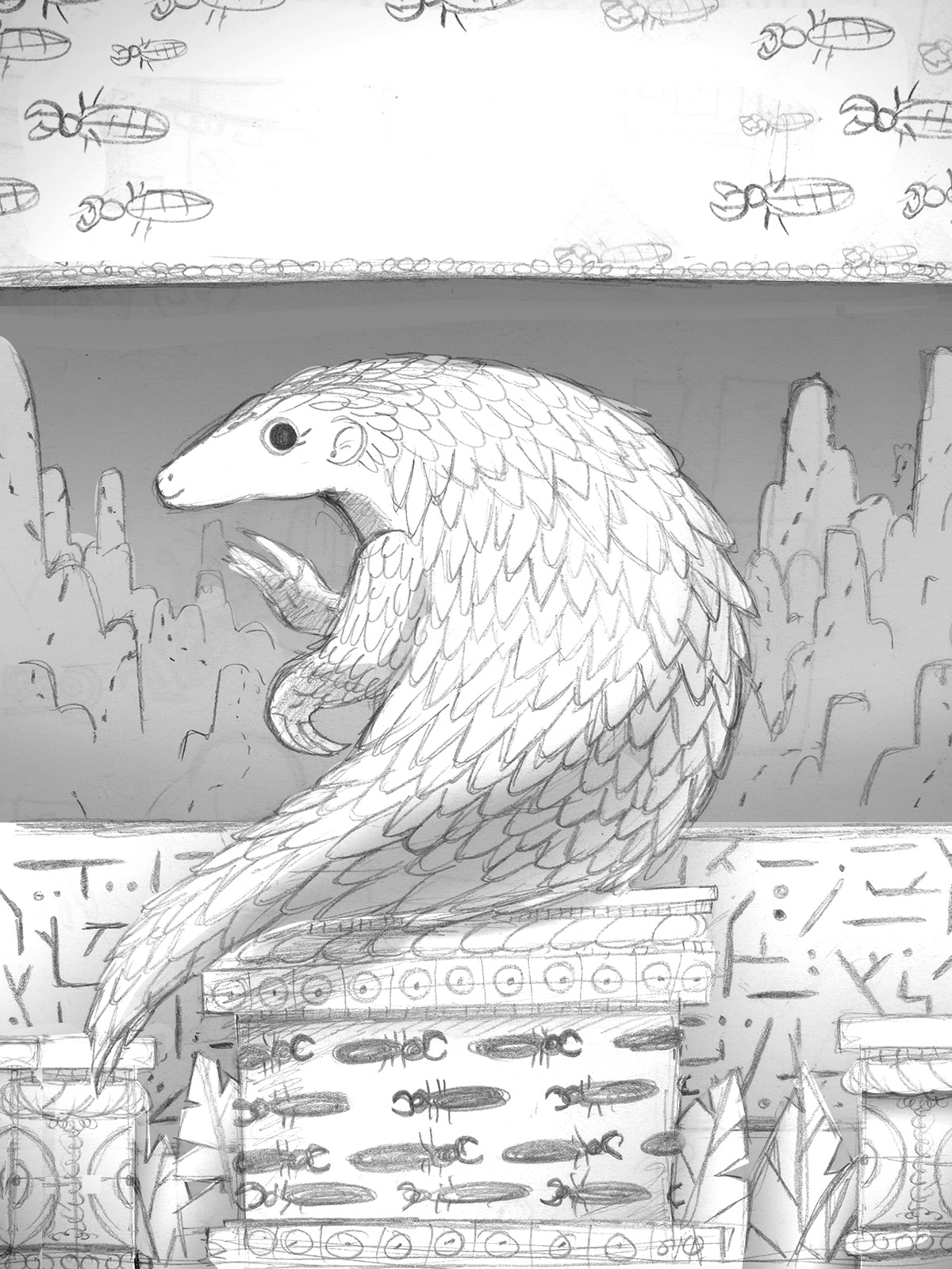 With this illustration, I wanted to appeal to people by having Patience have human characteristics like her pose and expression. Patience is atop a pillar holding her up against termite mounds. This was done to relate visually to how she helps out by eating them (supported by the text).

The open space at the top was distributors to put type in other languages, which is why it is blank.

Above are the final renderings that were sent off for production. In this particular situation, these were handed off without text since the copy will be added in later in various languages.


WildAid sent us this picture later, showing how what we have made for them is out there in the world today. It was incredible being able to help save animals around the globe using illustration. I am very thankful to be given the opportunity to do so by WildAid.
Awarded the American Advertising Federation (AAF) - ADDY Awards gold and silver award for illustration