Proposed in Store Installation
Red Coyote is a local running and fitness store based in Oklahoma. One of their stores has a large display window that faces outwardly towards the road. The ask was to develop an engaging display that appeals to an active young-adult demographic.

This proposed solution for Red Coyote in-store display installation uses shapes and colors to create a strong sense of movement and energy while remaining recognizable to the Red Coyote brand.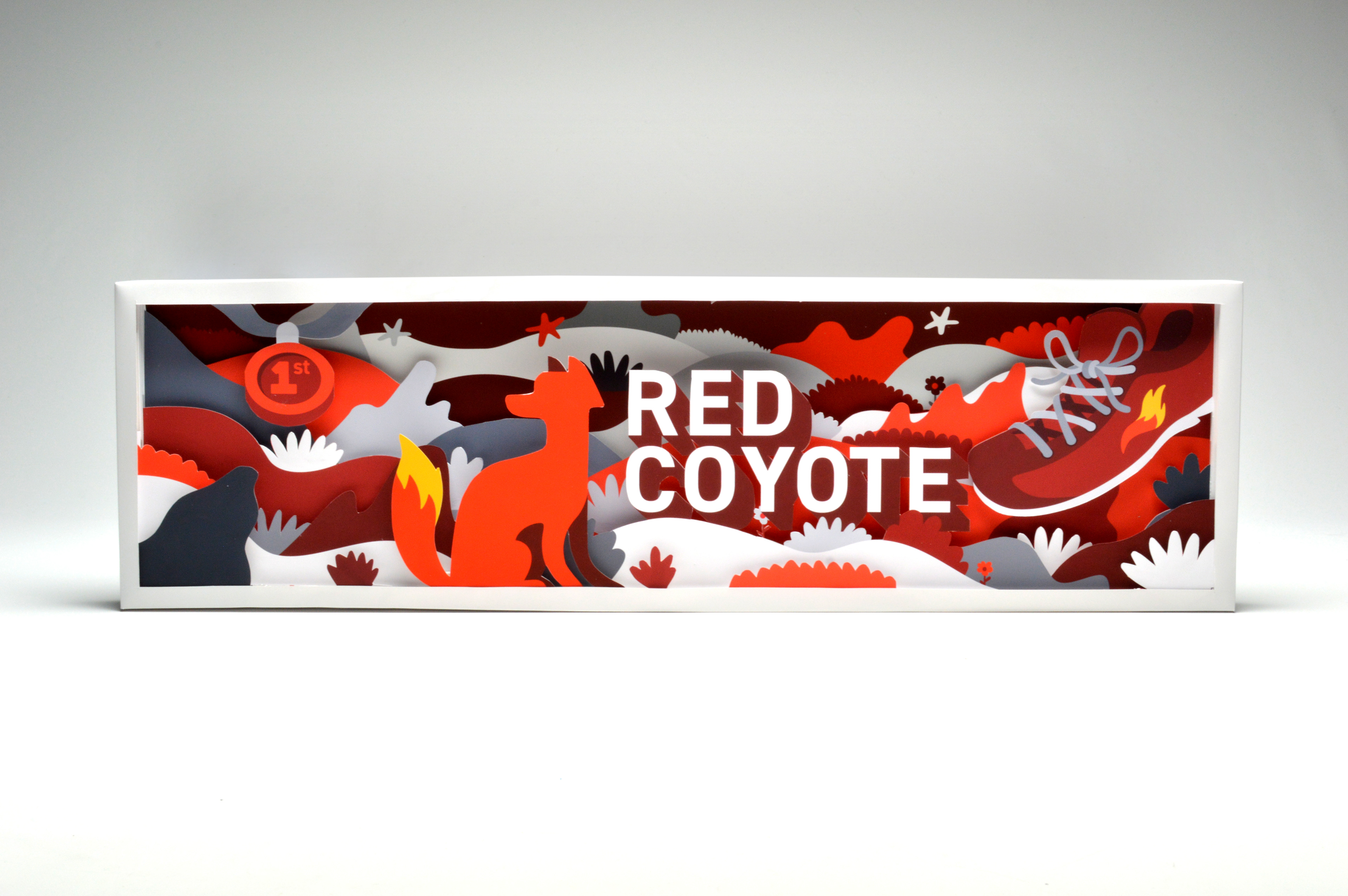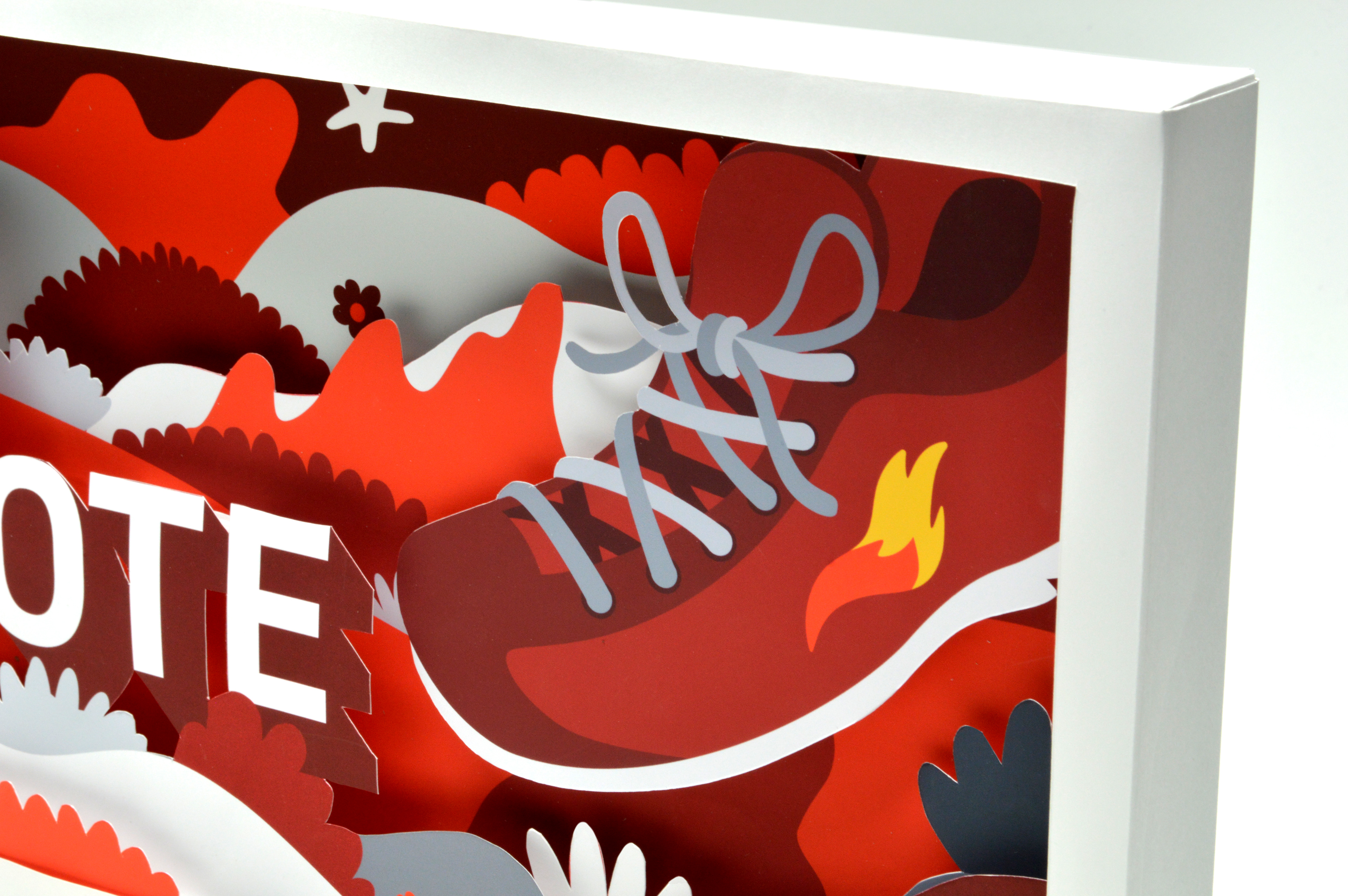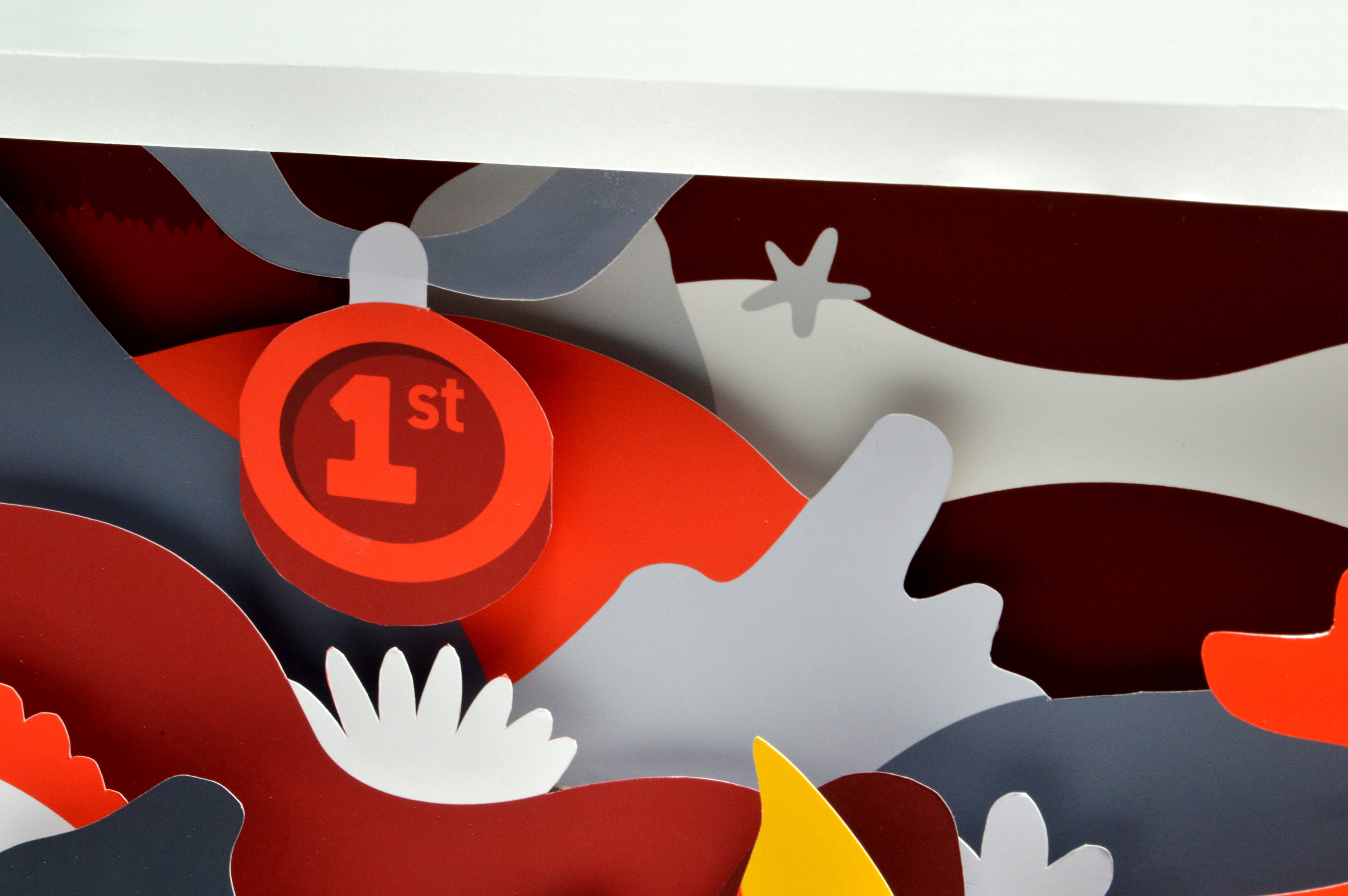 Awarded the American Advertising Federation (AAF) - ADDY bronze award for store installation proposal