The Visitor
The original scope for the project was to work with ambiguity. We were told to create an editorial illustration piece but without really being able to know what the article was about. The context was the contact who hired us would give me a very vague idea of what material this was for. The details I had to work with was: uninvited guests, drama, and scale.

I conceptualized a glimpse at a wider conflict. There is a literal representation of scale in the different sizes of the two figures. However, the scene takes place in a neighborhood where flames consume the sky. Otherwise, a larger-scale conflict is occurring.

The overall scene I wanted to keep vague as to which side the audience should side with. After all, a lot can be assumed happening here, but do we really know enough to judge?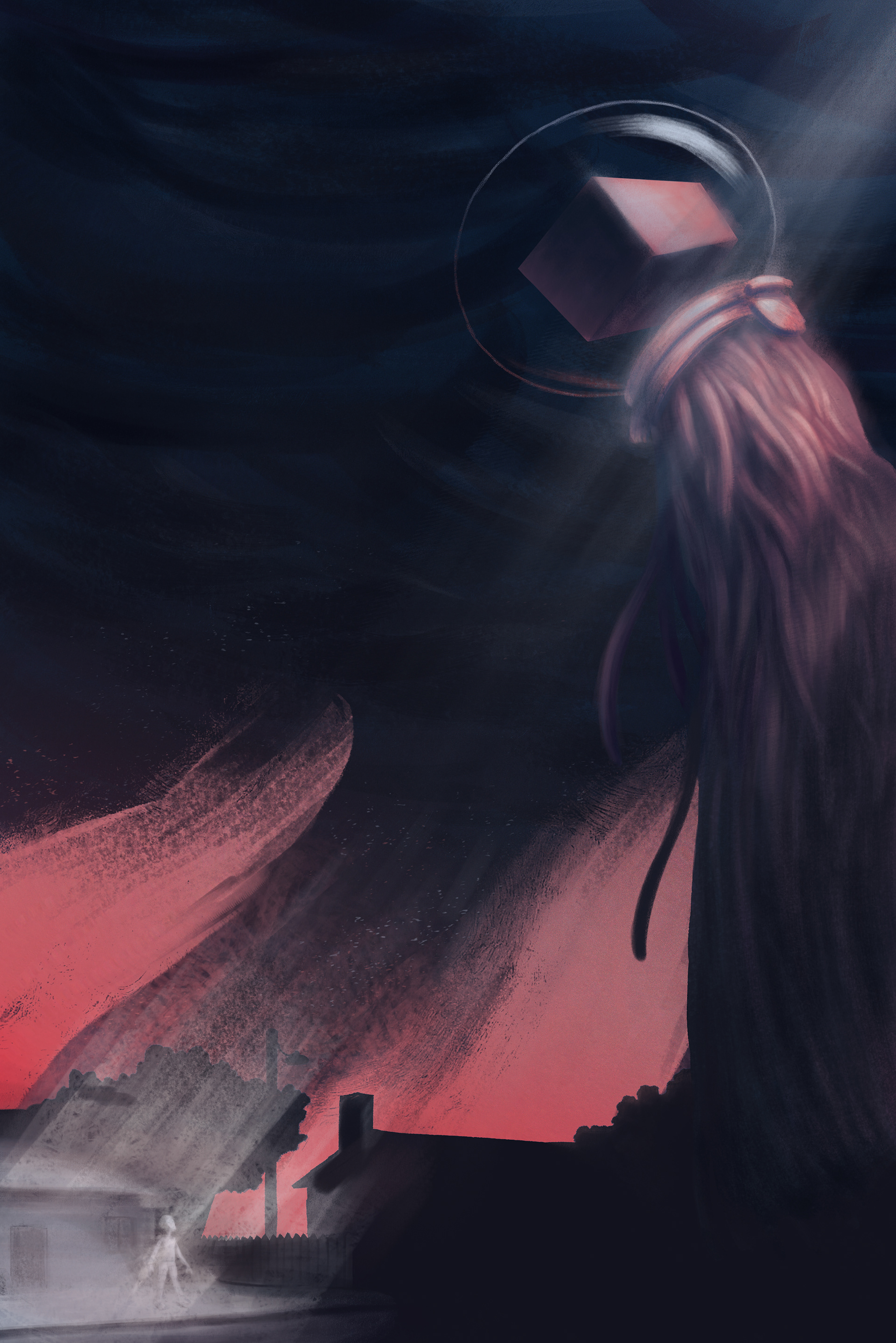 Awarded the American Advertising Federation (AAF) - ADDY bronze award for illustration