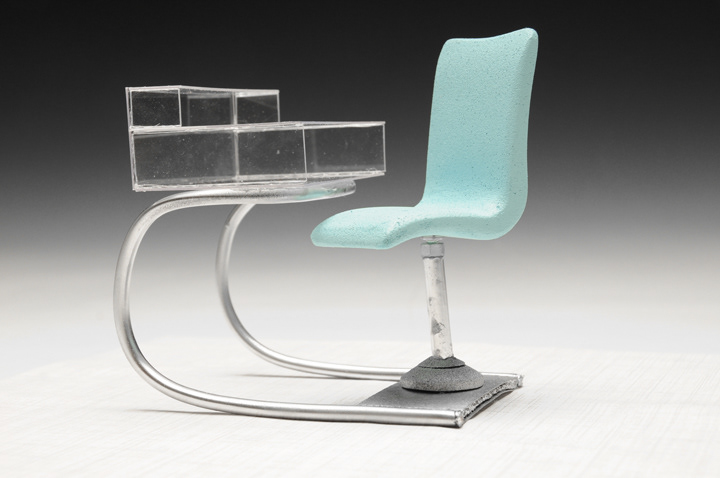 High school desks are known to be some of the most uncomfortable and unsightly furniture to the general public. So, why not change that? Ergonomics and aesthetics are the main factors for this design and everything it's about. Every user needs to be comfortable, especially in a learning environment.
When doing research for this project, a survey was conducted to help determine and gather a variety of information. Questions like, "Does color and material choice matter to you?" and "How important is storage?" were what helped the style and shape of the desk to take place.
With the desktop being made out of acrylic plastic, faculty will be able to see what each student is doing. The slope and shape of the seat itself was designed to accommodate all users and body-types. The desk creates a pleasant involvement and also promotes engagement and a flow experience.